The Little Dragons program has resumed in September on a limited basis. Contact us for details.







Little Dragons

Our Little Dragons class is designed with younger students( 3, 4 & 5 years) in mind. Class times are shorter at 30 minutes, fast paced & once a week. It includes a short warmup, punching & kicking shields & bags, we teach them how to skip rope, do breakfalls & somersaults, play co-ordination enhancing games & keep them MOVING!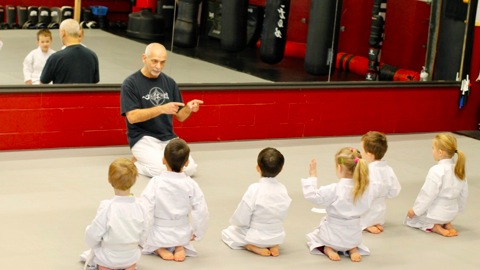 Dragons will improve their listening skills, burn off excess energy & hopefully develop an interest in exercising for life. This class runs in 8 week cycles, so there is not a long term commitment.
It is our hope that when the student turns 6 years old, they will want to continue their training at the next level. Various days & times are available. Call today to reserve a spot for your active child. Boys & girls welcome.