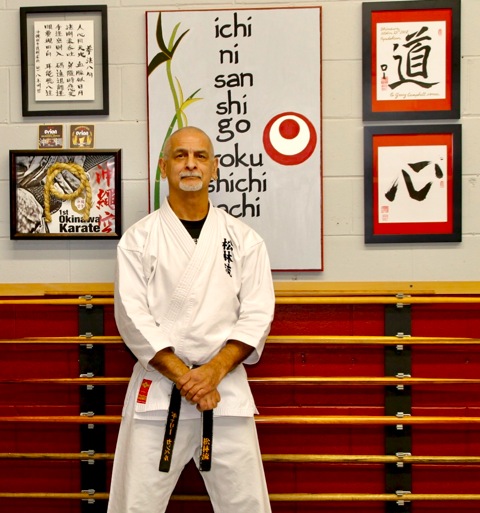 Sensei Gerry Campbell


Gerry Campbell started training in the fighting arts as a child in a boxing club located in a church basement. It was run by a Toronto Police officer who took an interest in the many kids in the neighbourhood that either didn't have both parents, or whose parents both worked. He set an early tone of discipline in his students.

As a teen Gerry joined an Orillia affiliate of Sensei Quai Wong's Karate & Kung Fu Society. As an affiliate member, Gerry tested under Sensei Wong directly for both his Brown Belt and Shodan. After receiving Shodan in 1980, Gerry taught in the affiliate school and attended classes in Toronto at Sensei Wong's hombu Dojo.




Sensei Quai Wong

Gerry left the Wong organization in 1984, and opened the Orillia Martial Arts Centre in 1985. Sensei Chris Gilbert taught Judo, and Gerry taught Shorin Ryu Karate.




Sensei Gerry & Sensei Chris Gilbert

Training with Sensei Chris in the early 80's taught Gerry a basic knowledge of fighting on the ground, as well as learning fundamental skills in falling & rolling out of throws. Training with Chris Gilbert was always a memorable experience. He is one of the best teachers Gerry ever trained with. He made Gerry laugh a lot, tap a LOT, and cry a little. A lot of things in Karate Kata make more sense when you train in the grappling arts. Sensei Chris left the Dojo in the early 90's because of other commitments. We have had Sensei Chris back several times since for Judo seminars.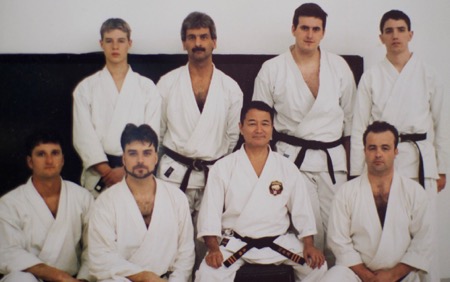 Sensei Gerry & some of his Black Belts with Sensei Takayoshi Nagamine after CMKA seminar

In the early & mid 1990's Gerry was a member of the Canadian Matsubayashi Karate-Do Association, an affiliate of the WMKA. During this time we attended seminars taught by Sensei Takayoshi Nagamine, the son of the Founder of the Matsubayashi style.


In 1998 Gerry attended the Celebration of Life Memorial Seminar in St Louis held to honour Grandmaster Nagamine Shoshin after his death. At this seminar he met Sensei Eihachi Ota as well as Sensei Bruce Krampetz.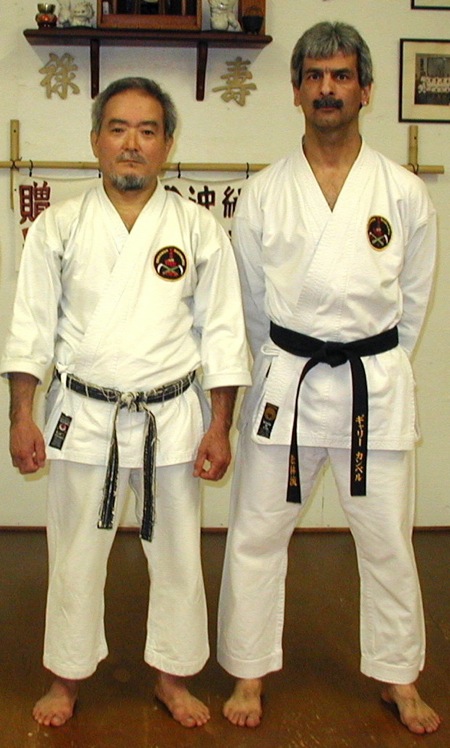 Sensei Eihachi Ota & Sensei Gerry

Sensei Gerry trained as a direct student under Sensei Ota from 1998 to 2008. During that time, Orillia Martial Arts hosted many international seminars featuring Sensei Ota. These were good times. Met many wonderful people, learned a lot, trained hard. After a number of years training directly with Ota Sensei, Gerry earned a Renshi, or "Teaching License". In Sensei Ota's system of Shorin Ryu, the teaching ranks were not automatically included with promotions. They were earned separately . In 2008, Gerry resigned from the SKKA and once again, became an independent Dojo.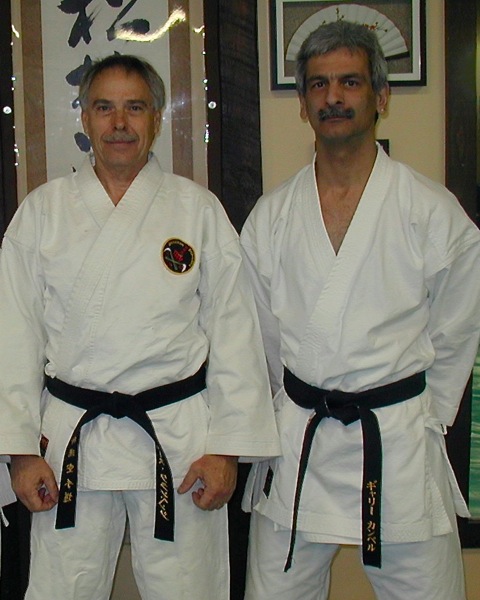 Sensei Bruce Krampetz & Sensei Gerry

Sensei Bruce Krampetz is a long time, serious student of Shorin Ryu as well as a variety of other arts. Gerry & Bruce shared training for 17 years. Sensei Bruce taught Gerry stick drills, wooden man combinations, effective kata bunkai, and much more. Our Dojo works on interactive partner combination sets we learned from Sensei Bruce, including a functional Bunkai set based on Naihanchi Shodan that Bruce taught us. Training together with mutual interests have led to a close personal friendship as well as a training one. Bruce completely changed the way Gerry saw Kata. Gerry taught Bruce about February in Canada, and how strong Canadian beer is.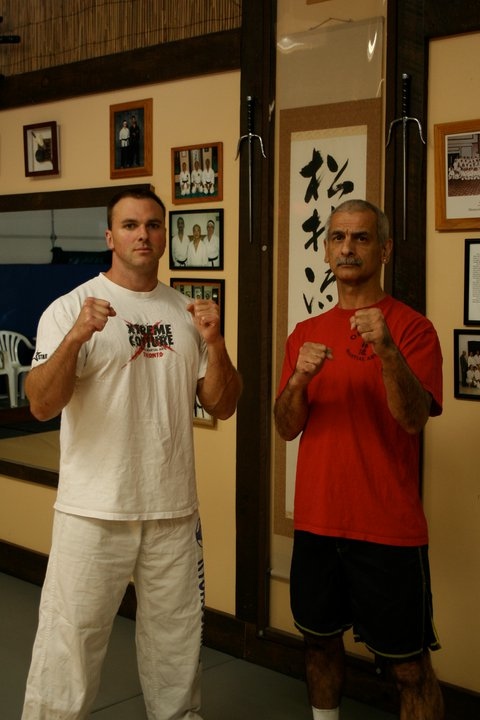 Sempai Matth Payne & Gerry

In 2008, after leaving the SKKA, Gerry met Matth Payne. A Kyokushin Knockdown fighter, Matth was looking for a training partner to help him resume training, as he was planning to again compete on the International circuit. After taking some time off , he was ready to return to competition. Training with Matth was an eye opening experience. To see the level of commitment Matth put into his training was amazing & humbling. Just learning to hold pads for a fighter at this level is a challenge. After winning the Superheavyweight North American Championship, Matth went on to fight in Japan at the renowned World Tournament two consecutive times representing Canada. All this while training without a real training coach or sparring partner his size. Gerry's training with Matth inspired him to enter a knockdown competition at the age of 53. Fighting in the old geezers division in the Calgary Cup, (35 & up) Gerry took home 3rd place, while Matth won first place in his division.
Matth is an elite level striker, and our dojo has improved tremendously from his willingness to teach & share his knowledge.
Training with Sempai Matth Payne took Gerry to a different level of training, pain tolerance, commitment, & understanding of Karate Do.
Fighting in a full contact fight is something all serious students should do once at least. You will learn things about yourself, and your own personal limits that nothing else can teach you.





In 2015, as a result of changes in his personal life, Gerry closed the Orillia Martial Arts Centre, after 30 years of operation.
In September 2015 he opened Severn Karate Dojo. Our logo means "Fukkatsu" in Japanese or "Resurrection ". We bend, but do not break.
Sensei Gerry Campbell started his formal training in 1972. In 2023 he is still training, learning, teaching. The journey continues.